---
Best Places to Visit in and around Darjeeling
---
Dhoom Gompa, Darjeeling 
Entering Darjeeling is like travelling back in time to the days of the British Raj, a vertical Victorian London – like town populated with oriental faces. Church spires and brick chimneys dominate the skyline  About 8 km from Darjeeling is the Dhoom Gompa. Here a very beautiful statue of the Maitrayie Buddha is established. The Monastery has also preserved some of the rare.
The Mall
The Mall is Darjeeling's popular commercial street. It is lined with Tibetans selling hand-knitted sweaters and souvenir shops chock-full of Himalayan artefacts and both real and imitation antiques. Photoshops carry turn-of-the-century photos as well as specialising in hand-painted black and white prints with glowing oil colours. The Mall leads to Chaurasta, a square, which doubles as a bandstand, a pony riding arena for children and a haven for lovers.
Chowrasta
The Chowrasta, meaning crossroad, is a hive of commercial activity. The Mall Road originates and culminates at the Chowrasta. This is the heart of Victorian Darjeeling. Here hotels, restaurants and shops brush against each other. The shops and stalls are a veritable paradise for souvenir collectors. The Bhutanese sellers display their wares. Woollen garments, tribal ornaments, Thanks, rosaries, brass statuettes and Gurkha daggers are kept on display for sale. Foreign goods are also available in some shops. Local handicrafts are much in demand.
Observatory Hill
The oldest site in Darjeeling is Observatory Hill, known locally as "Makal-Babu-Ko-Thaan". According to legend, a Red Hat Buddhist Monastery called Dorje Ling, or 'place of the Thunderbolt', stood at this very spot. The Nepalis destroyed it in the 19th century. The Shiva's and Buddhists share the temple that stands there today. 
Darjeeling Rangeet Valley Passenger Ropeway
At North Point about 3-km from the town, this is the first passenger ropeway in India. For reservation of ropeway seats please contact – officer-in-charge, Darjeeling Rangeet Valley Ropeway Station, North Point, Darjeeling. Regular share taxi service is available from Market Motor and Taxi Stand is to the Ropeway Station.
Tiger Hill
Situated at an altitude of 2,590m (8,482 ft.) and 13-km from the town, this spot has earned international fame for the magnificent view of the sunrise over "Kanchenjunga" and the great Eastern Himalayan Mountains. Even Mount Everest, the world's highest peak, is visible from here.
Tibetan Refugee Camp
The area in and around Darjeeling is a treasure chest of interesting destinations. The Tibetan Refugee self-help scheme produces traditional artefacts, jewellery and carpets for tourist consumption.
Lloyd's Botanical Garden
Lloyd's Botanical Garden displays a fine collection of Himalayan fauna for those with an interest, and for punters, there is horseracing at Lebong, the smallest and highest racecourse in the world
Phalut & Sandakphu
    A week's smallest-trip of Phalut and Sandakphu will get one within reach of the high peaks; for the onlooker, it affords a more spectacular panorama than at Tiger Hill. Giant flowering Rhododendron trees, a pointillism of reds pinks and whites Dwarfs comprise of the en route trail. On attaining heights of over 3,048m, one is surrounded by skeletal trees devoid of leaves and branches, which are especially eerie when the clouds roll in and envelop the area.
Pashupati
Further afield, in Pashupati on the Nepal border, one can purchase foreign goods at reasonable prices, view wildlife such as the endangered one-horned Rhino, Deer, Gaur, and wild boar while seated atop an Elephant's back at Jaldapara Game Park; learn of the Lepcha legend at the confluence of the Teesta and Ranjeet Rivers; relive Kalimpong's past glory as a trading post by visiting the market filled with traditional Tibetan medicine, spices, musk, wool and silk; or for the truly adventurous-hire some ponies and a crew and take to the hills.
Kurseong
    Kurseong is mid-way between Siliguri and Darjeeling. The way from Darjeeling to Kurseong is generally open through out the year. So, the toy train is not coming to Siliguri then one can come up to Kurseong. This place is equally beautiful and is full of natural splendour.
Mirik
Mirik is 52-km from Siliguri and 55-km from the nearest Airfield of Bagdogra. Mirik is being developed as a new hill station in the mountains. Tea estates, orange orchards and cardamom plantations surround Mirik. It has all the facilities to fulfill the needs of a tourist.
Siliguri / New Jalpaiguri
The Twin Cities of Siliguri and New Jalpaiguri are the departure point to Darjeeling, Sikkim and the North Eastern States. Being the nodal point this place has become very busy and crowded. Siliguri also acts as a transit point for Nepal. Tourists come to Siliguri and New Jalpaiguri mainly to change bus or catch trains. Kalimpong:
    Kalimpong is within Darjeeling province and is a sub-division of Darjeeling. It is a small but bustling town in the Himalayan foothills of West Bengal – Kalimpong is at an altitude of 1,250m. This bazaar town was originally a part of Bhutan but later it was taken over by the British and finally it settled down with West Bengal.
Batasia Loop, Darjeeling
This railway loop is an interesting example of engineering. At this loop, the toy train takes a unique turn. This loop is just five kilometre from the main town of Darjeeling. This place also has a very good market where you can buy the purses, bags and other decorative items made by the local women at a very reasonable price.
Happy Valley Estate, Darjeeling
We all start our day with tea but we seldom know how the tea is processed. Here one can watch the tea from the gardens being processed. One can spend a few hours here. Entry is only allowed to persons who have permission from any officer of the estate.
Natural History Museum, Darjeeling
A great place to be at, for all those who have a great interest in knowing about the history.The museum has a collection of over 4300 specimens. Established in 1903, this natural history museum packs in its folds a rich collection of fauna found in the Himalayas and in Bengal. Among the attractions are included the estuarine crocodiles. This unique museum also has a good collection of butterflies. The mineral forms of various stones are displayed in a very attractive manner in the museum.
Darjeeling Zoological Gardens
    The zoo is situated two km from the main town. This zoological garden of Darjeeling houses some of the rare species of animals and birds. This is the only zoo in India having the Siberian Tigers. Apart from these, the rare Red Panda is also there. The Snow Leopards, Great Grey Birds, Snow Yaks are some the animals which are attracting tourist in great numbers.
Happy Valley Estate, Darjeeling
We all start our day with tea but we seldom know how the tea is processed. Here one can watch the tea from the gardens being processed. One can spend a few hours here. Entry is only allowed to persons who have permission from any officer of the estate.
Travel Arrangements, Accomodation,Pure Jain Food.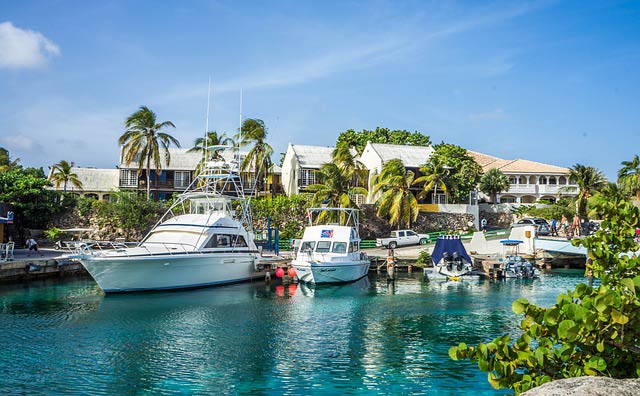 Travel Arrangements
We guide you in every step to make your tour a perfect one. The excellent rooms, Good Jain Pure Food restaurant, every modern facility and of course our special travel arrangements to discover the beautiful and exotic Sikkim.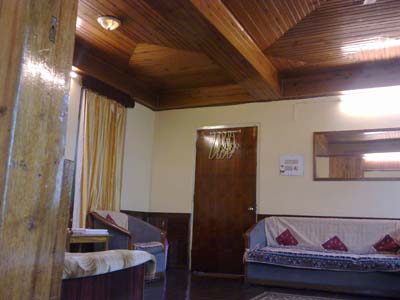 Accommodation
Welcome to the gracious elegance of Tip Top Guest House In Darjeeling, Gangtok, Lachung,& Pelling. Room rates provide the most flexible access to your choice of luxurious accommodations, subject to availability.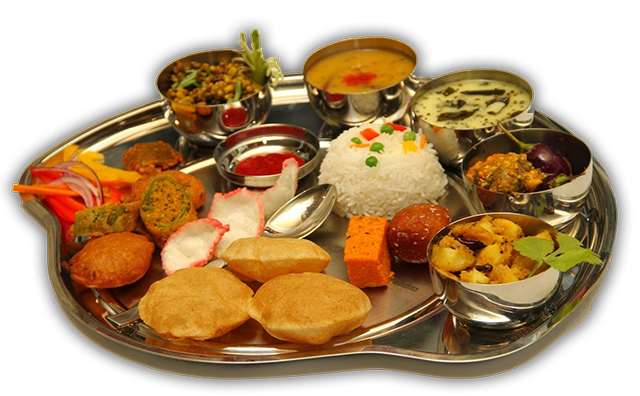 Pure Jain Tasty Food
At Tip Top Guest House,we always believe in going extra mile for our customers , our Jain food collection is very good with Good taste which has been launched keeping in mind convenience of people who only eats Jain food and who love to Eat Also.